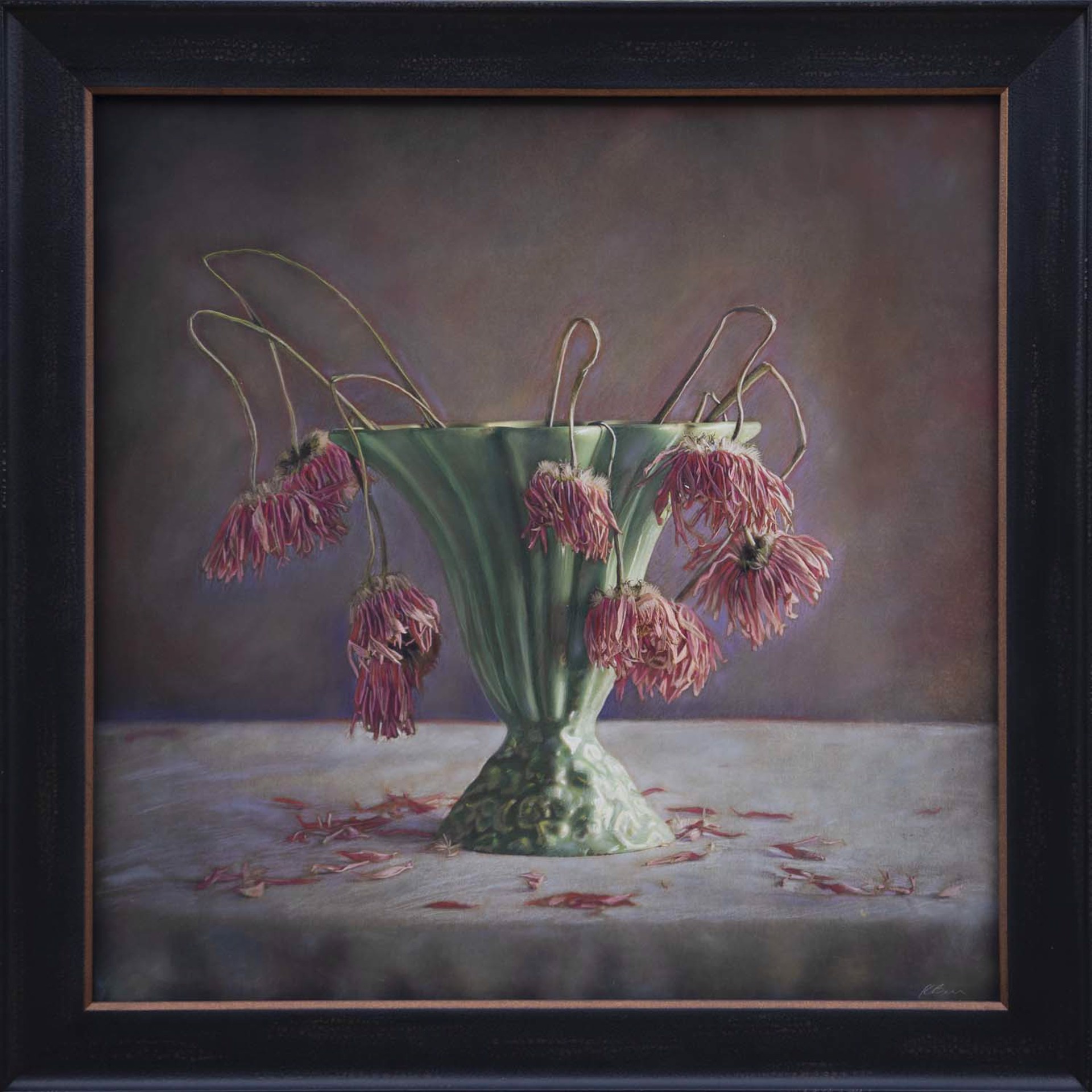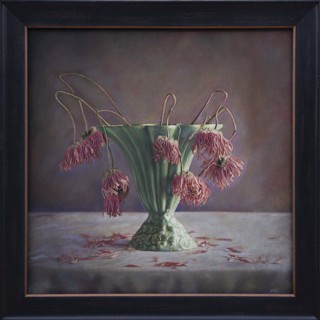 About Kate Breakey:
Kate Breakey is internationally known for her large-scale, richly hand-colored photographs. Her acclaimed series of luminous portraits of birds, flowers and animals, Small Deaths, was published in 2001 by University of Texas Press with a foreword by noted art critic, A. D. Coleman. Since 1980 her work has appeared in more than 100 one-person exhibitions and in over 50 group exhibitions in the US, France, Japan, Australia, China, and New Zealand.
Her work is held in many public institutions including the Center for Creative Photography in Tucson, the Museum of Photographic Arts in San Diego, the Museum of Fine Arts in Houston, the Wittliff Collections at Texas State University in San Marcos, the Austin Museum of Art, the Australian National Gallery in Canberra and the Osaka Museum in Osaka, Japan.
Her third book, Painted Light, published by the University of Texas in 2010, is a career retrospective that encompasses a quarter century of prolific image making.
Her collection of photograms, entitled 'Las Sombras / The shadows' was published by University of Texas Press in October 2012. This series is a continuation of her lifetime investigation of the natural world which in her own words is 'brimming with fantastic mysterious beautiful. A native of South Australia, Kate moved to Austin, Texas in 1988. She completed a Master of Fine Art degree at the University of Texas in 1991 where she also taught photography in the Department of Art and Art History until 1997. In 1999, she moved to Tucson, Arizona.
In 2004 she received the Photographer of the Year award from the Houston Center for Photography. She now regularly teaches at the Santa Fe Photographic workshops, and The Italy 'Spirit into Matter' workshops.
About Orotones, by Kate Breakey:
Most photographers have seen Orotones- first made in the early 20th century by, amongst others, Arthur Pillsbury and Edward Curtis. Curtis developed this technique because he wanted his photographs to have more depth - and they certainly do,- they glow. I was struck by the beauty and brightness- and this depth created by the light bouncing off the gold, so a few years ago I decided to do a modern version of the Orotone. I had an image printed digitally on UV 'Art glass' and I applied gold-leaf to the back of it. I've since make over 200 of these.
Ive been an artist (photographer) for nearly 40 years now and so I have many thousands of images - - until recently they are analogue- (black and white film, not digital) I have been looking over my inventory of images and picking negatives that I am interested to see transformed with this process. The images I select are from many places and times and from many past bodies of work. I shoot all the time, wherever I go, often without anything in mind except to document my life and my observations . Because I got so busy with my large and often labor intensive hand-colored work, I have had to 'file' most of my negatives and so I had forgotten about many of these images that I'm just now rediscovering . It's been very satisfying to give older images a new life. This work is quite eclectic because the selection includes, classical still life, landscapes, nudes –as well as all my various biological series – animals and flowers, but combined they make for a random visual diary of a lifetime of 'looking'. The goldleaf, unifies it all- makes them 'precious' and preserves the memory of the occasion of making the original image. Memories that now glow and shine after being for so long forgotten.
I became interested in the science of gold and, like much of science – especially astrophysics - I find it mindboggling and beautiful, - so much so that I want everyone to know about it so I've attached this brief explanation about the origins of gold on the back of the work.
"The Element Gold, (Au) can only be made in the nuclear reactor of stars. It came to our planet when the Earth was first forming, as dust from catastrophic astronomical events –stars imploding and ejecting energy, as light and matter. The events that produce most of the gold in the universe are called 'Gamma Ray Bursts'. This occurs when a double star consisting of two neutron stars collapses under the force of gravity. Neutron stars are the cores of dead stars. They are only a few miles in diameter; so dense that every last bit of matter has been compressed down to the density of the atomic nucleus. The two dead, dark stars spin around each other for millions of years at millions of miles per hour, constantly pulling each other closer. Then finally they touch. At that moment more energy is released than the rest of the universe combined. Much of their mass collapses into a black hole and leaves our universe forever, but the rest is released in an enormous explosion of gamma rays and newly- formed elements. Some of that star- dust flung into space, is gold. The gold in the Earth's crust was carried here on asteroids that hit the earth, during the 'Late Heavy Bombardment' 3.8 billion years ago when the Earth gained most of its mass."
I've tentatively called the series 'Golden Stardust"
Here, it seems the addition of gold to a collection of earthly settings is quite literally universal. Gold, and its violent cosmic beginnings, create a 'dust to dust' moment within Breakey's series — at once denoting the preciousness of life while foreshadowing the inevitability of its passing. While Breakey is no stranger to creating images concerning death, in this case the death of otherworldly suns, Golden Stardust also concerns transformation and perspective as the implosion of celestial bodies yields something new, something cherished, something rare here at home. In this way, Golden Stardust acts as an affirmation of the ephemeral natural beauty present all around us.
As objects, the framed prints in Golden Stardust are exquisite. Especially in a dimly lit settings these prints these prints seem to radiate from within, projecting a warm hue into their surroundings. The thickness of the glass gives space between the image and the gold leaf, lending the print a unique three dimensional quality — especially in the more detailed photographs. The bold and dark frames give contrast to their glowing interiors, helping to punctuate the image as installed on the wall.
Read More