"Amorphous: Cloudscape Paintings" by Rachel Evans, Hosted by Brickworks Gallery
Join Brickworks Gallery for an Exhibition by Rachel Evans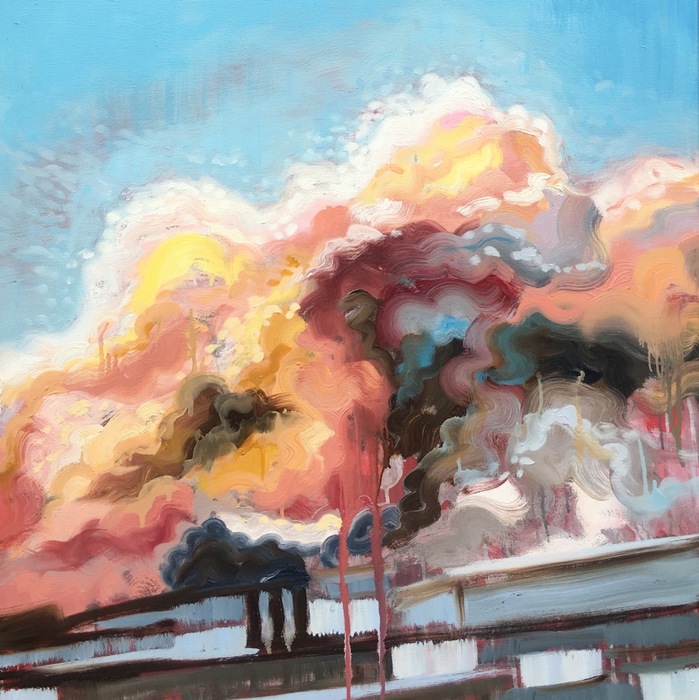 You are invited to join Brickworks Gallery and the creative community of Atlanta for the exciting opening of "Amorphous: Cloudscape Paintings by Rachel Evans" on the evening of Saturday, April 21, from 6pm-9pm. This exhibition features the work of one of our favorite area artists, Rachel Evans, whose work has been shown throughout the United States, Hong Kong, and in France.

While the show opens on the 21st, it will continue to run through May 31st. If you aren't able to join us for an evening of art and fellowship at the opening, please come see the work of this talented artist while it's still available at Brickworks Gallery.
About Rachel Evans
Rachel Evans received her bachelor's in art from Auburn University. From there, she went on to complete both an MFA and an MA from the Savannah College of Art and Design. Her experiences with art, color, and painting extend well beyond those campuses, however. For her graduate work, she spent time interning at the David Zwirner Gallery in New York City, worked in the studio of Lesley Dill, a contemporary American artist, and also worked with the estate of the influential abstract artist Mildred Thompson right here in Atlanta.

Rachel has often taken an approach to her art that foregrounds the importance of place and natural settings. Her paintings often focus on regional rural and urban landscapes following the French tradition called "en plein air," meaning "in open air." That is, Rachel often composes her work in the very spaces she's investigating, capturing, and re-imagining on the canvas.
About Amorphous: Cloudscapes
With this exhibition at Brickworks Gallery, Rachel applies her skills and techniques to the shifting, evolving, vaporous forms of clouds. As an artist, Rachel's priority is to create evocative work that demonstrates the deft skill of her adept hands, and with this collection she investigates the ephemeral through natural clouds, clouds of smoke, and through the complex metaphor of cloud computing. The result is a body of work that is breathtaking, exciting, intriguing, and bursting with the vibrancy of a truly visionary artist.
Join Brickworks Gallery in Celebrating the Work of Rachel Evans
Rachel has long been a treasure to the community. She serves as a volunteer art instructor with Children's Healthcare of Atlanta at Scottish Rite, and she has also taught with the Boys and Girls Clubs of America. Her talent is matched by her generosity, and that's something to celebrate. Join us as we lift up this wonderful artist and take a look at her newest work Amorphous: Cloudscape Paintings by Rachel Evans. Event details are as follows: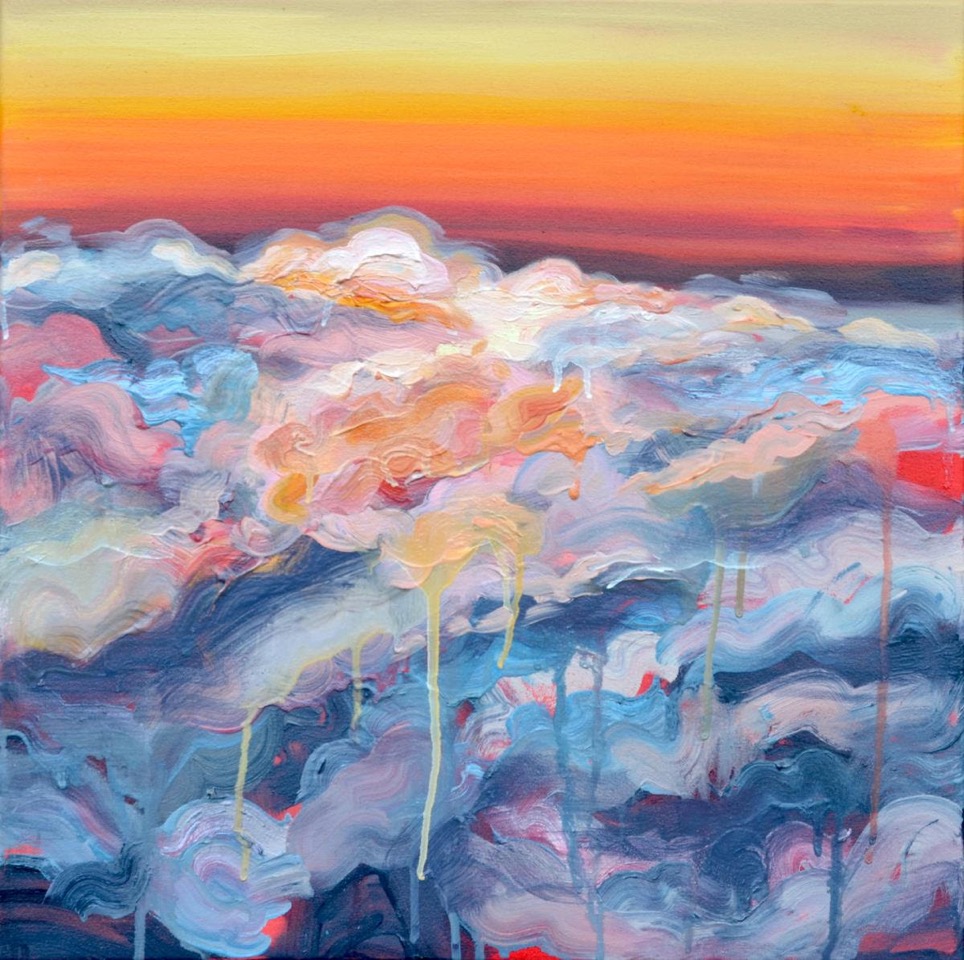 Who: Rachel Evans
What: Opening Reception
When: Saturday, April 21st from 6pm-9pm
Where: Brickworks Gallery
And remember, Rachel's work will be up until May 31st, so be sure to check it out if you can't join us for the reception. For more information about the event or general inquiries about our gallery, contact Brickworks Gallery here.