Art Showcase by John Williams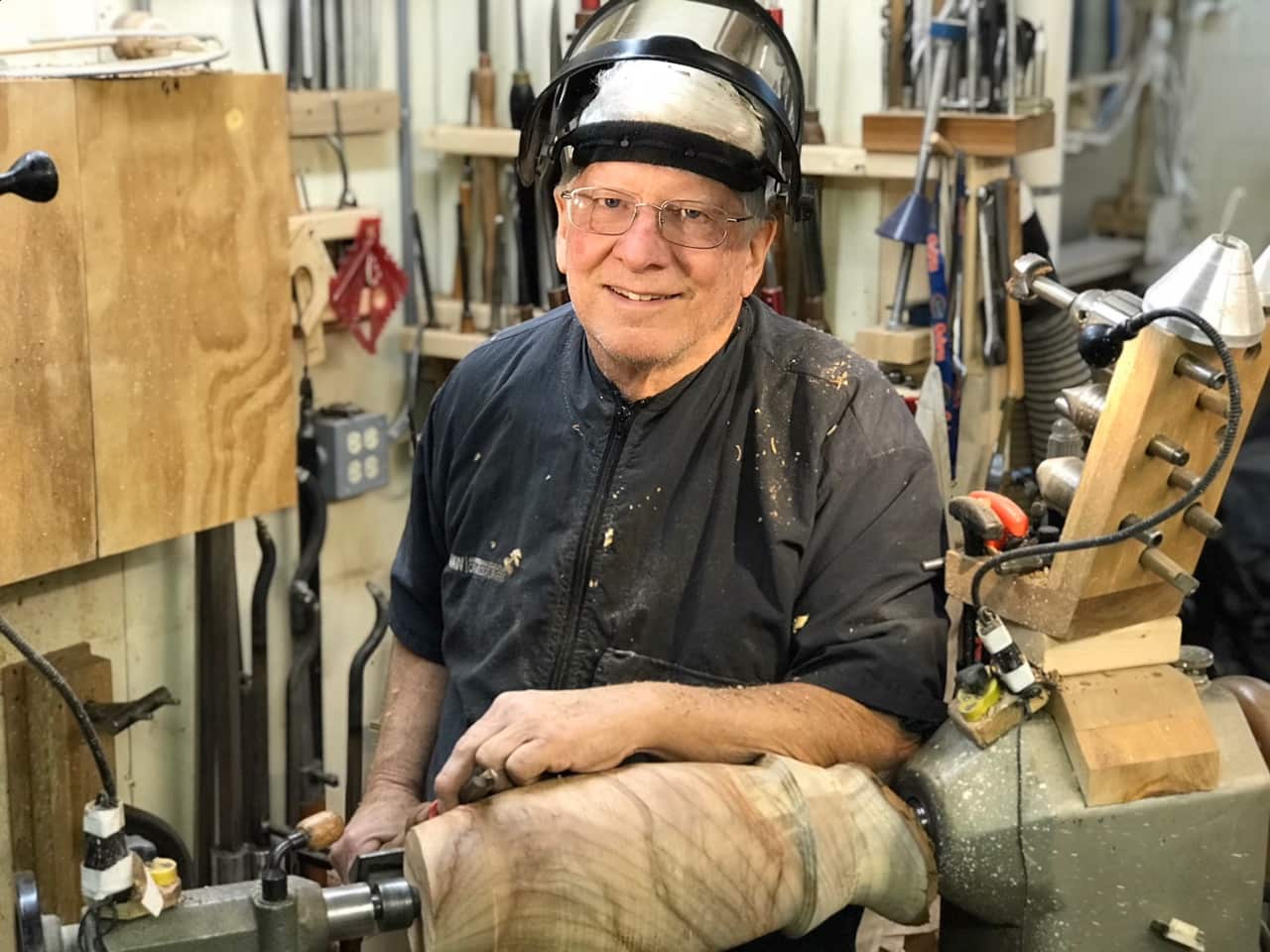 Join us on February 3rd from 2-4:30 in the afternoon at Brickworks Gallery as our wood turner, John Williams, shares his renowned technique for creating beautiful turned wood art pieces. Not only will John demonstrate his technique for turning on the lathe, but also how he selects the wood he works with.
John Williams Art Showcase
John has been working with wood for as long as he can remember and has a vast wealth of experience passed on to him from his grandfather and father. Ever since they shared their loves of the lathe, John became interested in the ability to shape pieces of trees into beautiful hollow forms, vases, and bowls. Taking wood that has been scrapped due to blight, disease, or construction and turning it into a form that reveals the natural beauty of the tree is an incredibly rewarding experience, says John. He explains that "The ability to put a log or part of a tree out of the firewood pile on the lathe and make something beautiful that shows off the inner heart of the tree is mesmerizing, and I knew this was going to be a big part of my life."
John's art showcase will explain his selection process, which includes grain orientation, identifying natural features, and how to locate and show these features in his pieces. He will share how to look for the best grain figuring in the potential wood pieces, as well as his woodturning and hollowing technique. We hope you will join our art showcase, February 3rd at Brickworks Gallery as we learn from our "wood whisperer" and get to experience John's process for creating his beautiful works in person.
Contact Brickworks Gallery For More About Our Artists
Brickworks Gallery is the premier venue to experience Atlanta's most inspired, talented artists. We are dedicated to showcasing interesting and compelling artwork that allows us to experience the story of the artists. Be sure to join us for our art showcase with John Williams on Saturday, February 3rd. You can make a day of it and visit one of the several nearby restaurants or take a walk on the fabulous Atlanta Beltline. For more information about our exhibitions, art showcases, or our artists contact us today at 912-596-3147 or email Laura Adams at Laura@BrickworksGallery.com.