Holiday Gift Ideas from Brickworks Gallery
Brickworks Gallery: Artwork Gift Ideas
Art makes a great gift because it is something a person can live and grow with. It may take on new and different meanings over time, it may shape how a person designs their space, and it may inspire lively conversations. Unlike pieces made on a macro scale by some impersonal home goods manufacturer, a handmade vase, an oil or acrylic painting, or a blown glass piece comes from a place of deep aesthetic consideration. Also unlike a macro-made piece, a work of art from Brickworks Gallery will have a name attached to it. So not only can you excite someone with the gift of a new work that provokes thoughtful consideration, but you will be directly contributing to the continuation of a talented artist's career.
As we zoom toward the holiday season and into the second year at Brickworks Gallery, we want to share with you some of the wonderful pieces available in our gallery portfolio. These works, including glass by Devan Cole, wood turning by John Williams, and more, will all make perfect gifts for anyone whose interests are piqued by the visual arts.
Glass Work by Devan Cole
D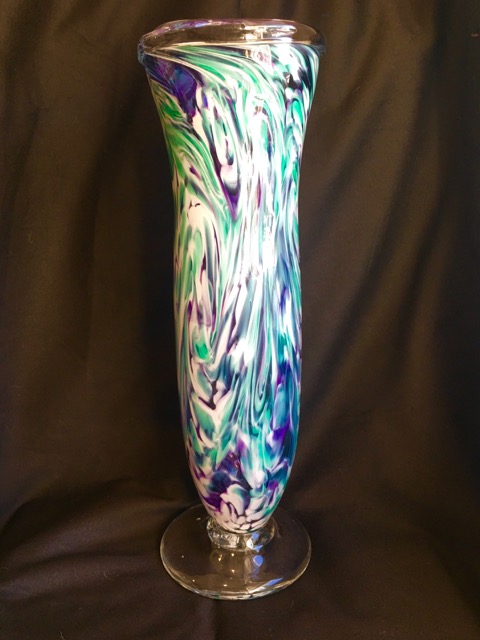 evan Cole is a founder of the Hot Glass Academy, where he educates others on glass art and creates work himself. He has been awarded a number of educational scholarships, internships, and residencies at locations all throughout the US, and he plans to soon begin teaching in New Delhi, India.

Cole describes his work as representing "the connection between the physical and the spiritual world," and this shows in the fluid contours of his pieces. He treats each new piece as an investigation into forms, materials, and processes as they are influenced by his environment and other factors. Please visit Cole's artist page to see his work, inquire about individual pieces, and learn more about Cole himself.
Wood Turning by John Williams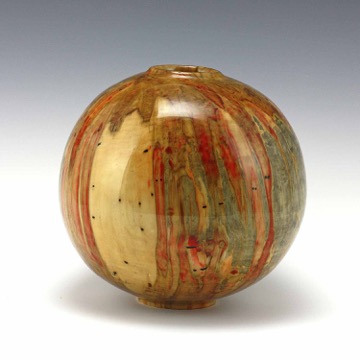 John Williams has been honing his craft for a lifetime. He recalls falling in love with the lathe at a young age when his grandfather introduced him. Over the years he developed his skills through project after project, helping his father and his wife. Most recently he has begun giving new life to wood reclaimed from areas of urban development. His work shows appreciation for the uniqueness of woods. He says, for instance, that "the knots and grain pattern seen in a hollow form turned from the crotch of a tree is amazing to see." To read more from Williams himself and see the range of his work available from Brickworks Gallery, visit his artist page here.

Paintings by Juliana Peloso
Juliana Peloso graduated with her degree in painting and a minor in art history from the Savannah College of Art and Design. Her work featured in the Brickworks Gallery Portfolio focuses intently on natural imagery, bringing it to proportions where she is able to attend to textures, colors, and light with arresting detail. See a range of Peloso's exciting work here.
Holiday Gifts from Brickworks Gallery
We are right in the heart of the season of giving, and there is still time to pick up a gift for a friend or loved one. This year, give a gift that will excite and inspire them. Come by Brickworks Gallery to check out our portfolio of work available from a range of talented artists.