Lori Haas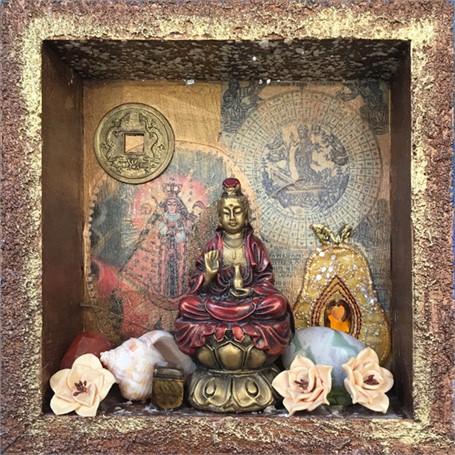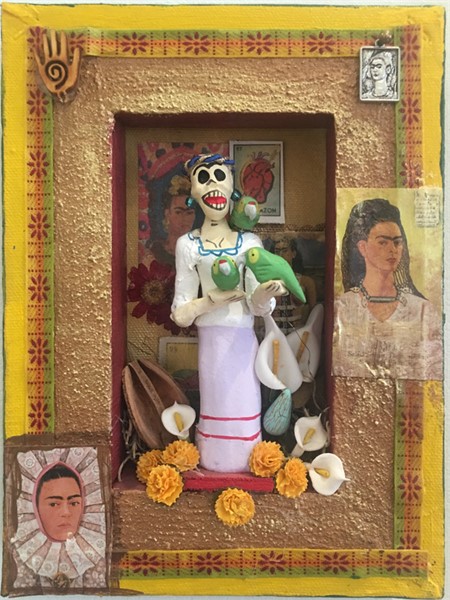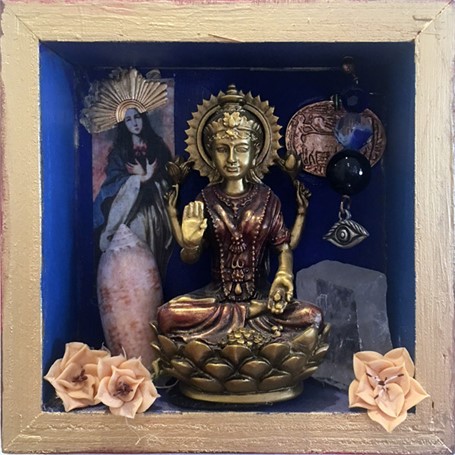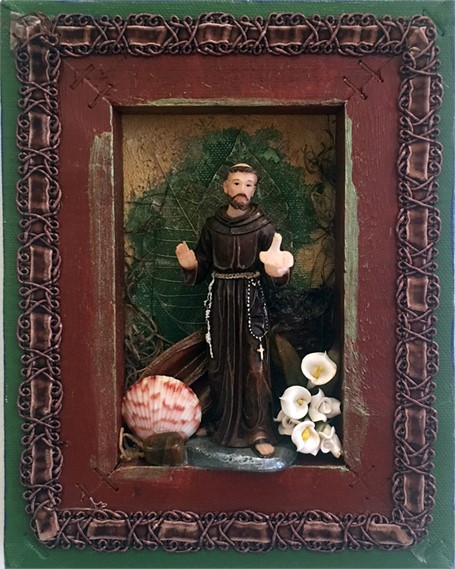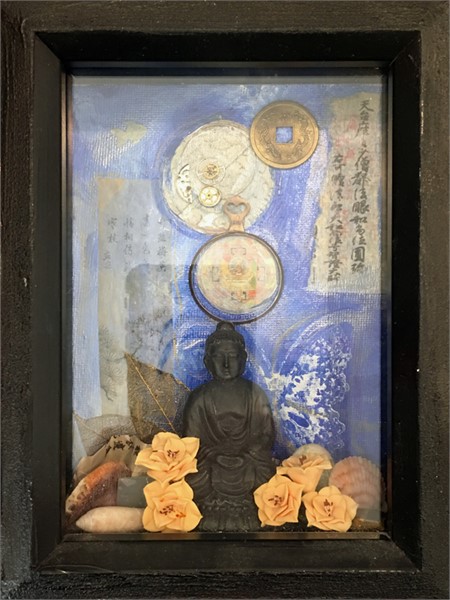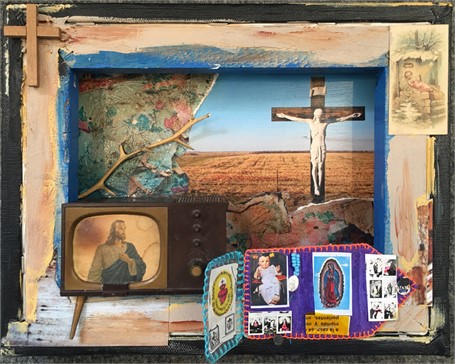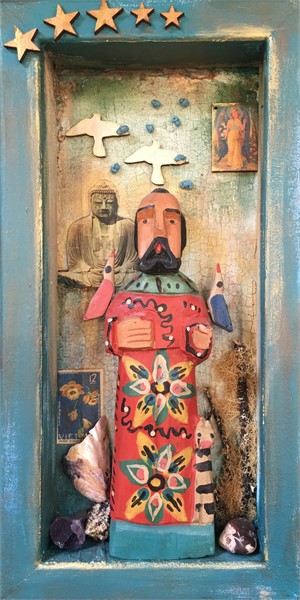 ARTIST'S STATEMENT
When I began creating my shrines, or "personal altars", I found a way to interface my art training and my hobby of comparative theology. I began this work shortly after 9/11, because I felt the need to draw attention to the common threads we share under the spiritual umbrella, rather than focus on those things that divide us. It was also a way for me to teach my daughter how important and special other cultures' traditions and celebrations are. I also feel it is important to contemplate what we can learn and contribute to if we participate in our relationships with open and respectful attitudes. Many cultures have a place in the home that has a spiritual focus, whether through shrines, crucifixes, candles, photographs, or other items that hold special meaning or significance. Working with these elements has helped me through times of joy and times of grief, and I want to provide the viewer with a similar outlet. I wish to create art that is both accessible and meaningful, and that will allow a freedom of interpretation.
I try to incorporate elements from nature. Crystals (earth and fire), shells (water and animal), and wings and plants (air) all go back to our earliest glorification. They also honor that from which we came, surround us while we live, and remain after we die. The themes vary from related spiritual imagery to singular representations of particular of elements I find particularly moving. Such imagery is commonly found in Day of the Dead shrines. I began working with Day of the Dead imagery while trying to come to terms with personal loss, and also explore the themes of grief through the celebration of life.
BIOGRAPHY
Lori Haas lives and works in Atlanta, Georgia. She earned a Bachelor of Fine Arts degree from the University of Georgia, and participated in the Studies Abroad program in Cortona, Italy. Her work ranges from painting and drawing to mixed media assemblage and collage. A significant amount of her work has been from private commissions, which has enabled personal collaborations with the artist.