Chris Wilson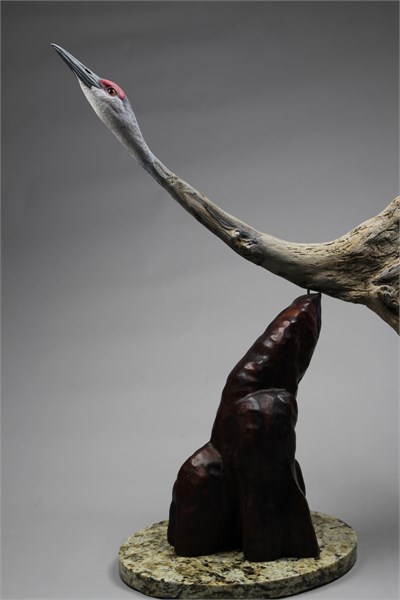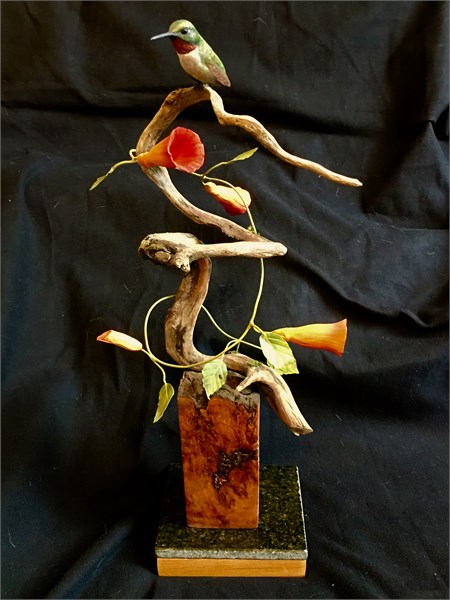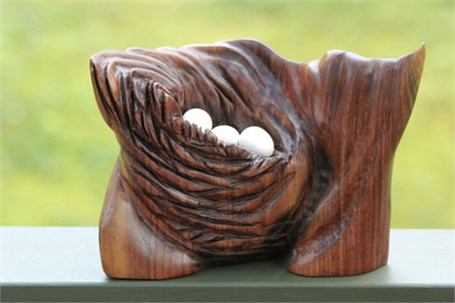 ARTIST'S STATEMENT: "Stirring the Soul: Meditations on the Travels of William Bartram" was the title of my 2001 solo exhibition at Georgia State University. While completing a Masters of Fine Arts degree in sculpture, I traced my ancestor William Bartram's (America's first artist/ naturalist) eighteenth century journey through the Southeast. In turn, the experience left me with an overwhelming spiritual feeling that I strive to capture in my work.
Today, whether working realistically or abstractly in wood, stone, or metal, my underlying theme of recreating the natural world's beauty and spirituality remains the same. I am passionate about studying wildlife and enjoying and conserving wild places. As a result, I hope that my work inspires others to admire and protect wildlife for generations to come.
BIOGRAPHY:
Having grown up in Cincinnati, Ohio, Chris Wilson studied studied birds and art from a young age. He was fortunate to be accepted into a magnet school of the arts program called Creative, Able, and Committed. Two of his earliest mentors, Marilynn Arn (CAC art teacher) and Gary Denzler (head of birds of prey at the Cincinnati Zoo) were talented wildlife artists. They taught Chris the importance of observing his subject matter closely. When he was a teenager, his family moved to Atlanta and allowed him to build a large aviary in the backyard. Twelve beautiful waterfowl species were available for close inspection. Accompanied with lessons from several nationally known sculptors, Chris began competing with his work.
Thirty years later, he has accumulated 85 best of show awards. Chris received a Bachelors Degree in art from Kennesaw State University 1994 and a Master of Fine Arts Degree in sculpture from Georgia State University in 2001. The later degree allowed him to teach art at the college level for seven years while he spent time mastering his craftsmanship, form, and concepts.
Chris exhibits his work at shows throughout the country and had several pieces pictured in Cindy Ann Coldiron's book Wildlife Art Today. He has experienced a successful career as a full-time sculptor specializing in wildlife art. He is passionate about studying wildlife and he hopes his work will inspire others to admire and protect wildlife for generations.